Just because someone's invented something, it doesn't mean that they're happy with the end result. Many creators, inventors, and scientists over the years have come up with genius ideas. But unfortunately, they did not foresee their eventual uses outside of their initial intentions. And now these inventors throughout history have come to regret some of their greatest creations. See our list of 11 of these creators:
1. Scott Fahlman- The Emoticon

Emoticons, emojis, "stickers" … that's how many of us communicate with the outside world. Why use words when we can use cute pictures? Who would have a problem with that? Scott Fahlman, that's who. The computer science professor created emoticons as joke markers to let someone know the email or text sender is kidding. But things have changed. "Sometimes I feel like Dr. Frankenstein," he complained to the Wall Street Journal. "My creature started as benign but it's gone places I don't approve of." 🙁
2. Anna Jarvis- Mother's Day

To her dying day, Anna Jarvis couldn't stand Mother's Day. It had nothing to do with her feelings for her mother, whom she adored. After all, that's why she came up with the idea of having a day devoted to mothers everywhere. Jarvis was even excited when the first day was celebrated on May 10, 1908. She didn't attend the first event, held in the Grafton, West Virginia church where her mother taught Sunday School. But she did send 500 white carnations in her honor. What turned her off was how quickly the day became commercialized. Mental Floss says she was so put off that she dubbed the florist, greeting card, and confectionery industries "charlatans, bandits, pirates, racketeers, kidnappers, and termites that would undermine with their greed one of the finest, noblest and truest movements and celebrations." We're waiting to hear what she thinks of Valentine's Day.
3. Tim Berners Lee — The Double Slash
Given what Sir Tim did for all of us when he developed HTML and created the World Wide Web, he's got a fair amount of credit in the bank. If he did have any major regrets about the web, we wouldn't find it too difficult to forgive him, but his mea culpa relates to only two characters, the '//' at the beginning of every web address. "Really, if you think about it, it doesn't need the //. I could have designed it not to have the //," he said, according to Business Insider.
4. Ethan Zuckerman — The Pop-Up Advert
If you've ever found yourself yelling at your computer screen in frustration as yet another pop-up ad leaps into view, obscuring the content behind it, Zuckerman is the person to blame.
Now head of the Center for Civic Media at the Massachusetts Institute of Technology, Zuckerman wrote an essay for The Atlantic last year entitled "The Internet's Original Sin," in which he took full responsibility for the pesky blighters. Working as an employee of web host Tripod at the time, Zuckerman explained that the company, which provided free web pages for consumers, had spent five years looking for a way to generate revenue.
"At the end of the day, the business model that got us funded was advertising. The model that got us acquired was analyzing users' personal homepages so we could better target ads to them. Along the way, we ended up creating one of the most hated tools in the advertiser's toolkit: the pop-up ad."
Explaining that the intention had been to allow adverts to appear when users visited a page without necessarily associating the advert with the content of the page, Zuckerman explained, "We came up with it when a major car company freaked out that they'd bought a banner ad on a page that celebrated anal sex. I wrote the code to launch the window and run an ad in it. I'm sorry. Our intentions were good."
5. Dong Nguyen — Flappy Bird
Flappy Bird was a sensation a year ago. What looked like a crude and simple game proved to be hugely addictive thanks to it hitting that sweetspot between infuriatingly difficulty and being just playable enough to make you think that next time you'll do better. Downloads soared and controversy raged until, after 50 million downloads and advertising revenue that was hitting around $45,000 a day, Nguyen had had enough and announced that he was going to withdraw it from app stores. "I cannot take this anymore," he tweeted. Apparently, the publicity generated by the game had attracted the attention of the world's press and Nguyen was bombarded with calls, tweets, and emails.
The removal of the game from app stores did little to quell the publicity. Nguyen received death threats, while phones with the game already installed sold on eBay for small fortunes, and app stores were flooded with copycat titles.
6. Bob Propst — the office cubicle
While working as a consultant for Herman Miller in the 1960s, Bob Propst introduced America to the open plan office and with it, the office cubicle. It was, he told the New York Times in 1997, designed to "give knowledge workers a more flexible, fluid environment than the rat-maze boxes of offices."
Companies saw his invention as a way to save money,  doing away with individual offices and replacing them with open plans and cubicles. Propst came to lament his invention. "The cubiclizing of people in modern corporations is monolithic insanity," he said.
7. Vincent Connare — Comic Sans
"If you love it, you don't know much about typography." An anonymous critic of the font Comic Sans didn't say that, for those are the words of its designer, Vincent Connare, talking to the Wall Street Journal. Connare followed up that comment, however, with this: "If you hate it, you really don't know much about typography, either, and you should get another hobby."
Connare's view, and one shared by lots of others, is that the problem with Comic Sans is not with the font itself, but its overuse and misuse. Designed for a Microsoft application aimed at children to be used as a replacement in speech bubbles for Times New Roman, Connare never imagined it would become so widely used and derided.
8. Tom Karen — Raleigh Chopper
Before the BMX arrived on the scene in the late 1970s, if you wanted a bike that wasn't of the drop-handlebarred racing variety, Raleigh's Chopper (pictured up top) was one of the few options. Loved by millions for its comfortable saddle, laid-back seating position, and those huge Harley Davidson-esque handlebars, it was one of Raleigh's best-selling bikes in the 1970s.
However, its designer, Tom Karen, wasn't enthusiastic when a comeback for the Chopper was mooted last year. He told The Telegraph: "The Chopper wasn't a very good bike. It was terribly heavy so you wouldn't want to ride it very far. There was some guy who rode it from Land's End to John O'Groats for a good cause and by the end he was cursing it."
9. Kamran Loghman — Pepper Spray
Kamran Loghman worked for the FBI in the 1980s and helped turn pepper spray into weapons grade material. He also wrote the guide for police departments on how it should be used. The spray has been used numerous times by police in the US, but following an incident at the University of California in 2011 when police sprayed the bright orange chemical on what the New York Times described as "docile protestors," Loghman spoke out. "I have never seen such an inappropriate and improper use of chemical agents," he told the Times.
10. John Sylvan — Coffee Capsules
When John Sylvan invented coffee pouches and machines which could turn them into steaming cups of joe, he had no idea of the monster he had created. Sylvan's invention gave rise to systems like Nespresso and Tassimo and made it easier than ever for millions of us grab a regular caffeine fix. "I feel bad sometimes that I ever did it," he said a few years ago. "It's like a cigarette for coffee, a singleserve delivery mechanism for an addictive substance."
11. Wally Conron- the Labradoodle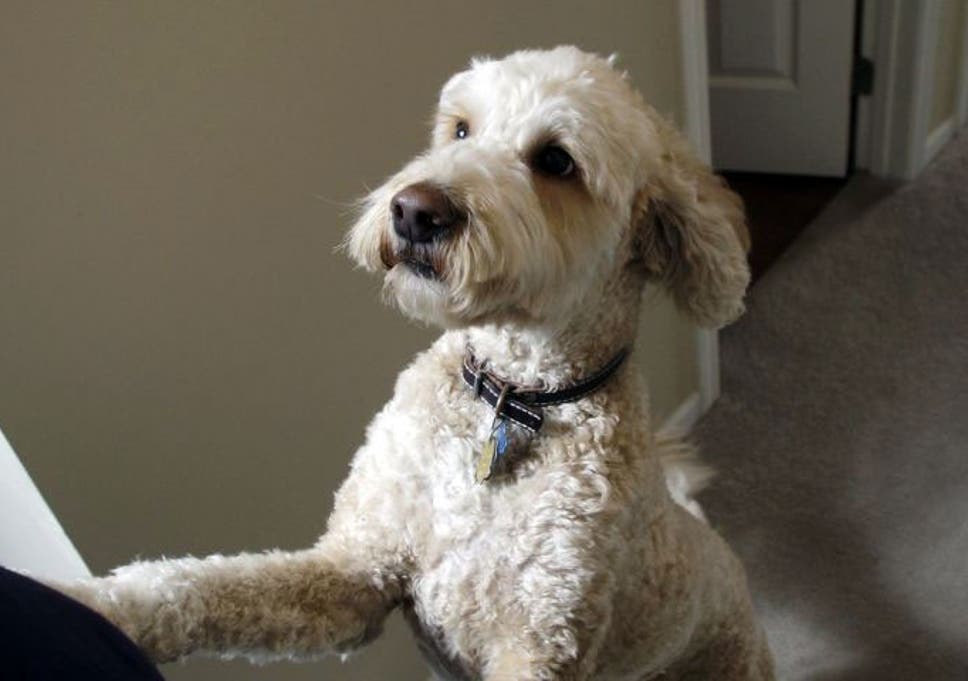 In the 1980's, Wally Conron, the puppy-breeding manager for the Royal Guide Dog Association of Australia, was tasked with creating a non-shedding guide dog for a blind woman whose husband was allergic to dogs. The result was a cross between a Golden Labrador Retriever and a Standard Poodle called a Labradoodle, now the most sought after hybrid dog in the world. You'd think Conron would be happy, right? Wrong. Everyone's now now trying to create their own hybrid breeds: Goldendoodles (Golden Retriever/Poodle), Schnoodles (Miniature Schnauzer/Poodle), Cavoodless (Cavalier King Charles Spaniel/Poodle), Roodles (Rottweiller/Poodle), Yorkiepoos (Yorkshire Terrier/Poodle), Shihpoos (Shih Tzu/Poodle) … The result, according to Psychology Today: the poodle crosses suffer various ailments: problems with their eyes, hips, elbows, even epilepsy. "I opened a Pandora's box, that's what I did," Conron told Psychology Today. "So many people are just breeding for the money. So many of these dogs have physical problems, and a lot of them are just crazy."