David Spade and Naya Rivera's pool PDA pics in Hawaii certainly made a splash with the millennial set last week, with some Glee fans seemingly coming of age in that exact moment as they saw a star of one of the seminal hits of their generation pair off with…That guy from Saturday Night Live, like, 20 years ago. Chris Farley's BFF. The dude who isn't Rob Schneider in Grown Ups.In reality of course, Spade is incredibly successful, having starred in some of the most beloved and/or successful comedies of the '90s and 2000s, as well as two sitcoms that made it into syndication, Just Shoot Me and Rules of Engagement. He's also no has-been, churning out movies and TV cameos, talk show appearances and stand-up at a rapid clip, and he released his first memoir, Almost Interesting, in 2015.

But at 52, the perennial bachelor is also at a point when prancing around with 30-year-old Rivera, a star of the subsequent generation, is going to cause more conversation than his love life has in the past. And what a love life it's been.

Basically, Rivera is being romanced by the bachelor-era George Clooney of the comedy world.For various reasons—probably the biggest one being that he's a man, and the distant second being that none of it involved cheating on a spouse—Spade's playboy ways have just quietly woven themselves into the fabric of Hollywood lore.Just today on The Howard Stern Show, while discussing the dating reports, Stern said that Spade—a longtime friend of the show—was simply that charming of a guy, one who's always had success with the ladies.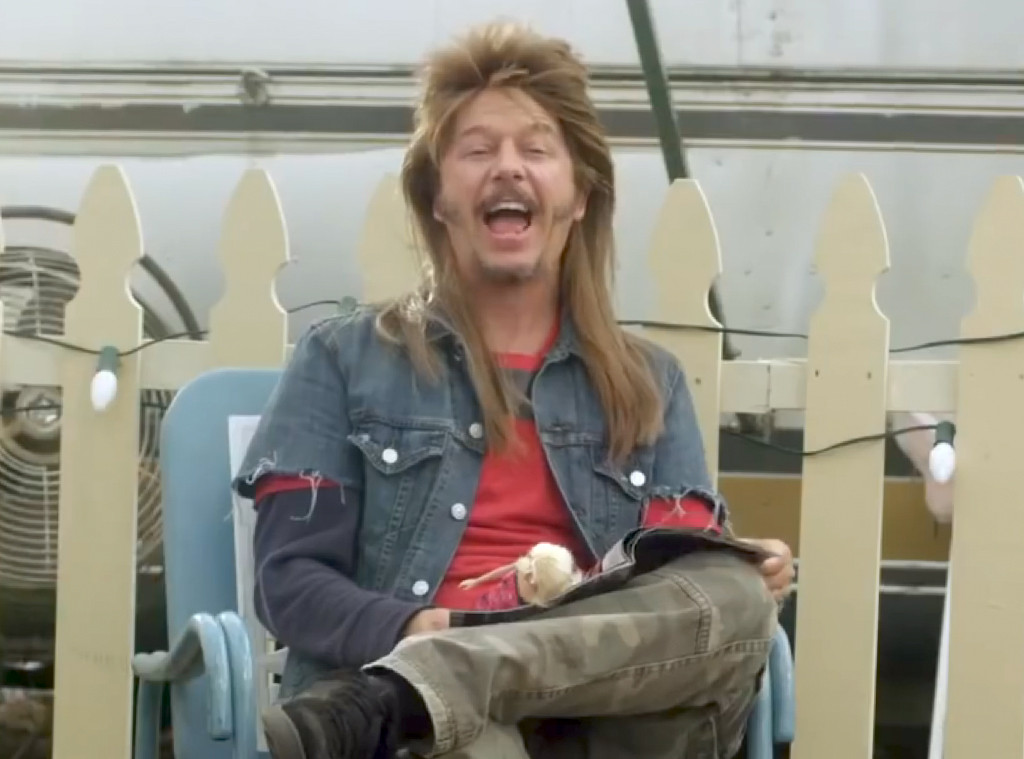 YouTube
"I give girls a Joe Dirt key chain and an Emperor's New Groove throw pillow, and I say 'you can grab a Kate Spade irregular bag out of the garage,'" Spade (who is a cousin of the famed accessories designer) joked with Ellen DeGeneres last year, referencing the famous tale about Derek Jetergifting his paramours with Yankees tickets and a signed jersey."Sometimes when you date," he continued, "when there's a breakup, you've got to be careful about that, because—usually I'm getting broken up with—but if you do break up, girls are very sensitive to the timing of it. There's never a good time, 'cause they tell their friends, 'He broke up with me, 10 days before Christmas!' [or] 'It was 2 1/2 months after my birthday!'…'He broke up with me on Daylight Savings Time!'"Ellen asked how his love life was currently going and he quipped, "Weak."

"Went through a bit of a breakup recently," he revealed. "And it was a little tough." She asked who did the breaking up, and Spade deadpanned, "no comment."

"No, obviously I'm the problem in every situation, but she was great—yeah, I sort of messed it up," he said. Talking about the humbling experience of checking himself out in a mirror at Macy's while buying a new shirt to get back "out there," he self-deprecatingly referred to himself as a "6 or 7," adding, "I'm OK with it at this point."

Perhaps it was his genuine-sounding concern over the end of that relationship that made it seem he was really looking to settle down.Not to presume he and Rivera, who filed for divorce from Ryan Dorsey in November, don't have potential, but a source tells us they've only hung out a few times and it's "nothing major." Rivera had some fun with the headlines too, posting a video to her Instagram story from bed over the weekend, saying, "Holy s–t guys. The Easter bunny and the f–king tooth fairy are for sure dating. I just saw them!"However, another source says it's casual but they're having a great time, and Rivera's said to be telling her friends that Spade spoils her rotten and…well, what's not to love about that?
Meanwhile, regardless of how real the connection was, pretty much every year of Spade's life since the mid-90s is accounted for when it comes to being linked, attached, rumored to be dating or actually dating someone.
The first famous name on that list is Passions actress Kelli McCarty, who was crowned Miss USA in 1991 and hooked up with Spade not long afterward, according to a story she told Howard Stern. She was at a salon and Spade was "coming in to get a facial," and they hit if off. Asked if Spade was well-endowed, she replied in the affirmative, surprised Stern wasn't more with it. "Everybody knows," she said matter-of-factly.
Spade also dated Lara Flynn Boyle, before the Twin Peaks star fell for Jack Nicholson—and the stories are not mutually exclusive.In the late 1990s, "Nicholson asked Lara Flynn Boyle out in front of me, while we were all smoking a doob somewhere," Spade recalled in the September 2015 issue of Details. "She got mad because I didn't stick up for her," he continued. "I said, 'I've been in this town long enough to know when I'm outranked. You're either gonna go out with him or you're not.' She goes, 'No way. He's worse than Trump!'"

According to Spade, Boyle started seeing Nicholson and the two were involved in a car crash, after which a tabloid reported she crawled out of the sunroof, screaming, "'I have a boyfriend! I can't be here!'" He added, "That's how I found out. She and I didn't talk too much after that."

During that eventful decade he was also linked to Teri Hatcher, Kristy Swanson and, at the turn of the century, Krista Allen, as well as various models and TV personalities.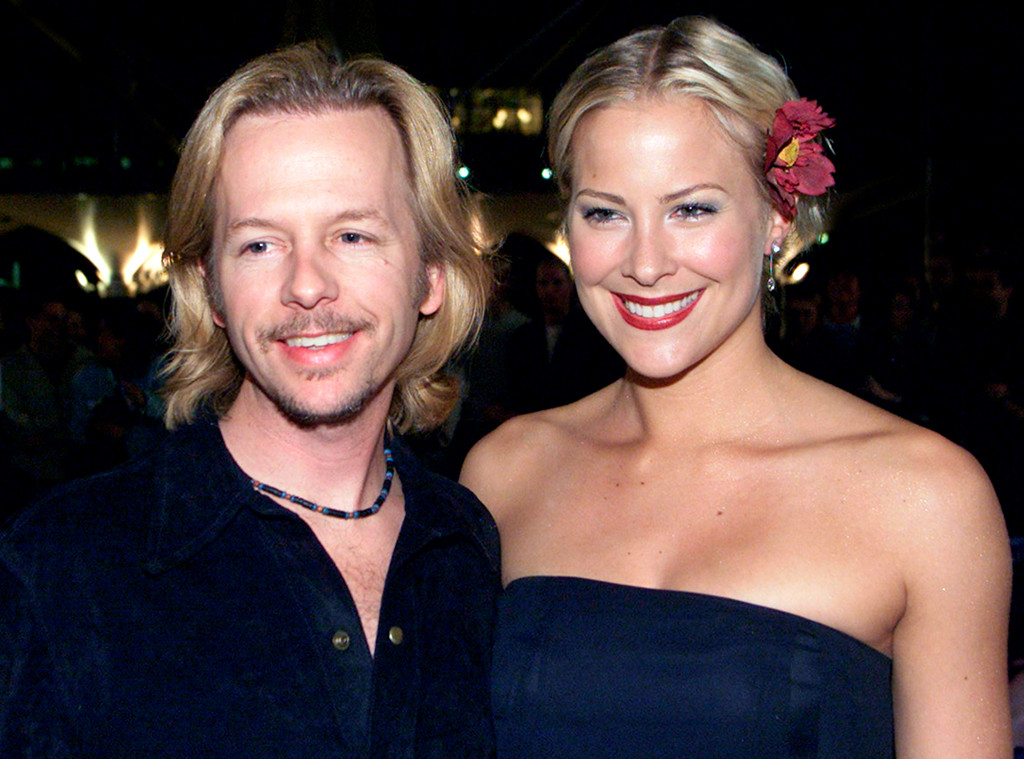 Spade was then rumored to be involved with his Joe Dirt co-star Brittany Daniel after they shot the 2001 comedy."He's somebody that I've stayed really good friends with," Daniel, who reunited with Spade for the oh-so-hotly anticipated Joe Dirt 2: Beautiful Loser, told TooFab in July 2015. "He's one of my closest friends and I'll be friends with him forever. I care deeply for him."

Whether they dated or not, that's certainly a nice thing to say about Spade.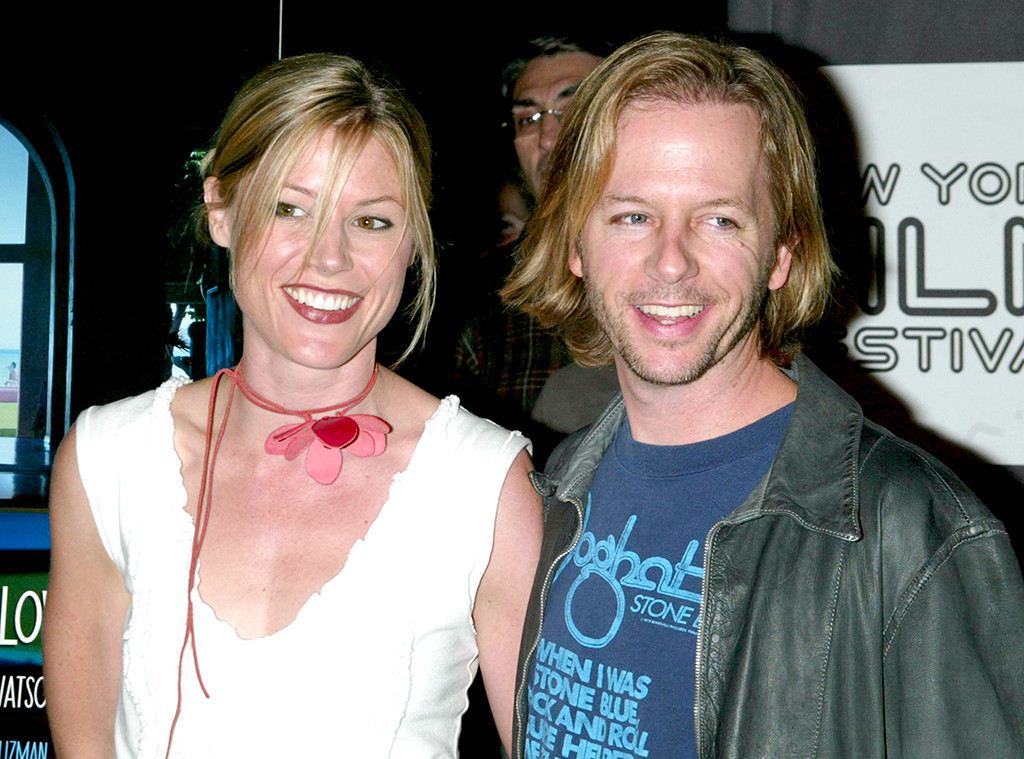 He most certainly did date Julie Bowen in 2002, before the Modern Family star ended up with her husband, Scott Phillips, whom she married in 2004.
In 2009, Jillian Barberie recounted to Howard Stern, where all David Spade anecdotes go to be aired, about sleeping with the Tommy Boy star at some point between divorcing her first husband in 2002 and marrying her now ex-husband Grant Reynolds in 2006.
It was in 2006 when Spade dated Heather Locklear—this being one of the more memorable of his couplings because the two of them actually went on visible dates and were photographed together frequently.In Touch reported that Spade wasn't too happy about their breakup, but a source said that Locklear, who was still just separated from Richie Sambora at the time, "isn't in a rush to get into another serious relationship."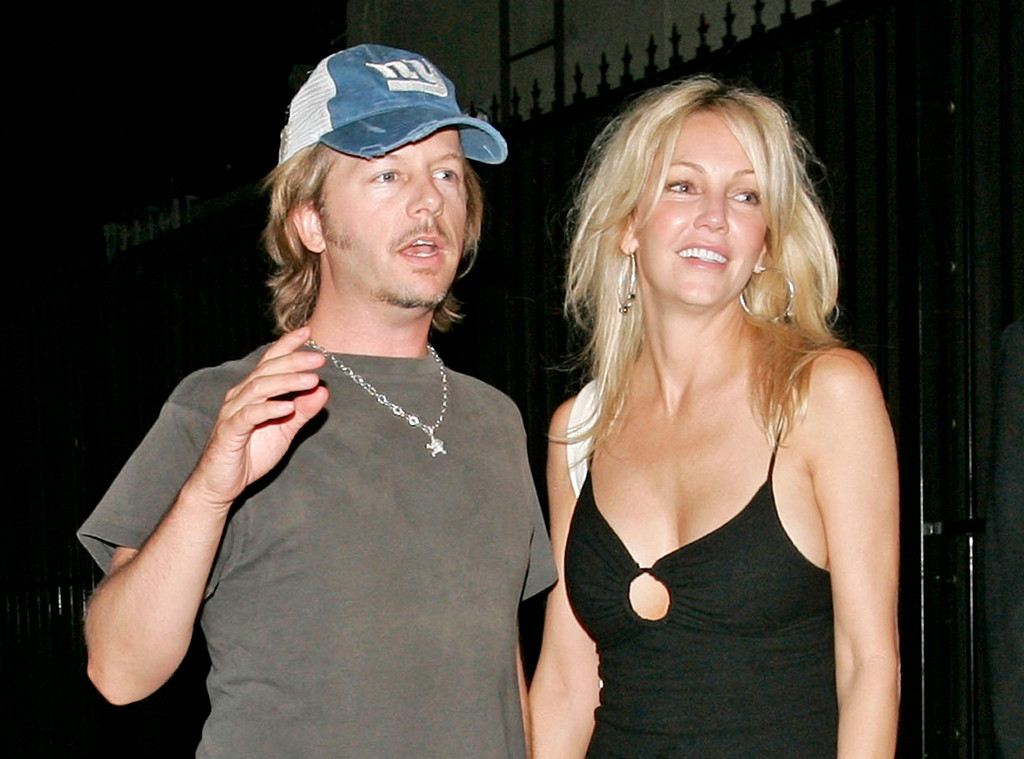 Hmm. It seems as though Spade has shouldered his share of heartbreak, so perhaps he actually serially dates as part of a serious quest for lasting romance. Meaning, he's not Clooney, but rather the Jennifer Lopez of the comedy world.Spade opened up about all sorts of family trauma in his 2015 memoir, including how his real father "scrammed on the family" when he was young and, when Spade was 15, his step-father committed suicide.

"That stuff affects you in different ways, so I don't really know where the damage is," he told the New York Post while on his press tour for the book. "You can ask girls that date me that have a list of [my] problems they always want to show me. I'm sure that's on there."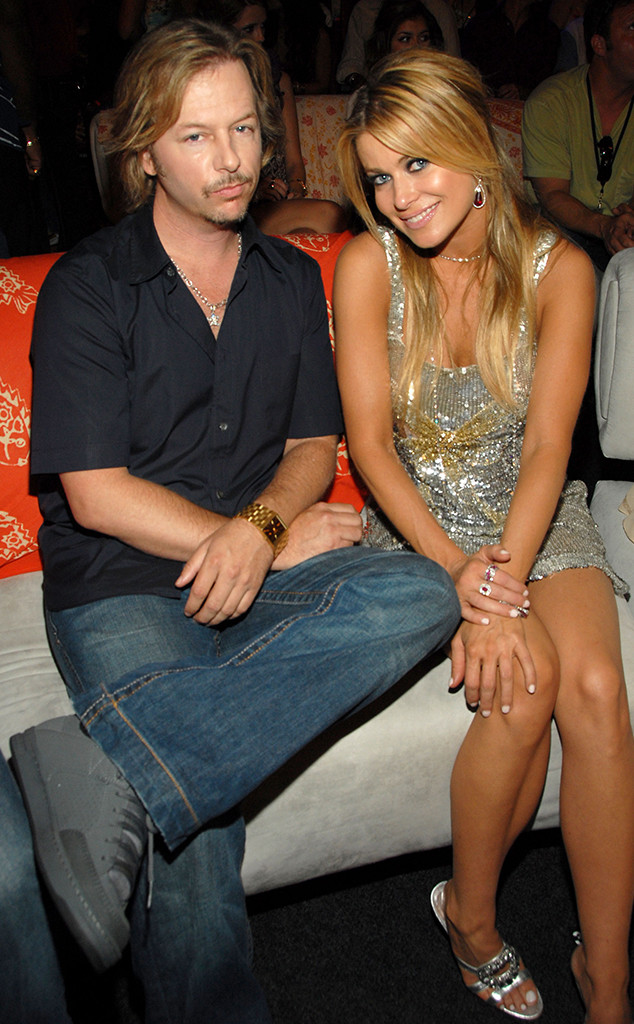 Anyway, after things with Heather didn't work out (she did show up to play a love interest on Rules of Engagement in 2007, so they stayed friends), Spade went on a "rumored to be seeing" tear with Carmen Electra (not true, she later said) and pal Pamela Anderson.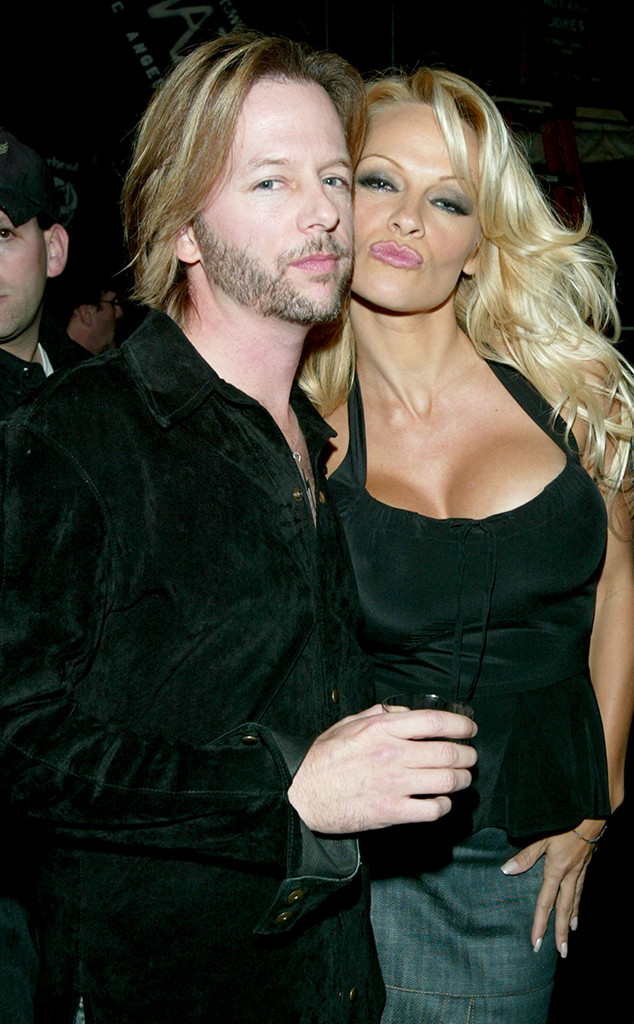 Meanwhile, we know for sure that Spade dated then 22-year-old Playboy Playmate model Jillian Grace, because Grace gave birth to their daughter, Harper, on Aug. 26, 2008."I had a brief relationship with Jillian Grace. If it is true that I am the father of her child, then I will accept responsibility," Spade told TMZ after Grace went public with his first-time dad status.

"It's going well," the funnyman, who did take responsibility, said about fatherhood on Ellen in March 2009. "She's starting to kind of know… not really who I am yet, but she's getting it." At the time, Grace was living in Missouri with Harper, but they would reunite for visits and the father-daughter relationship endures.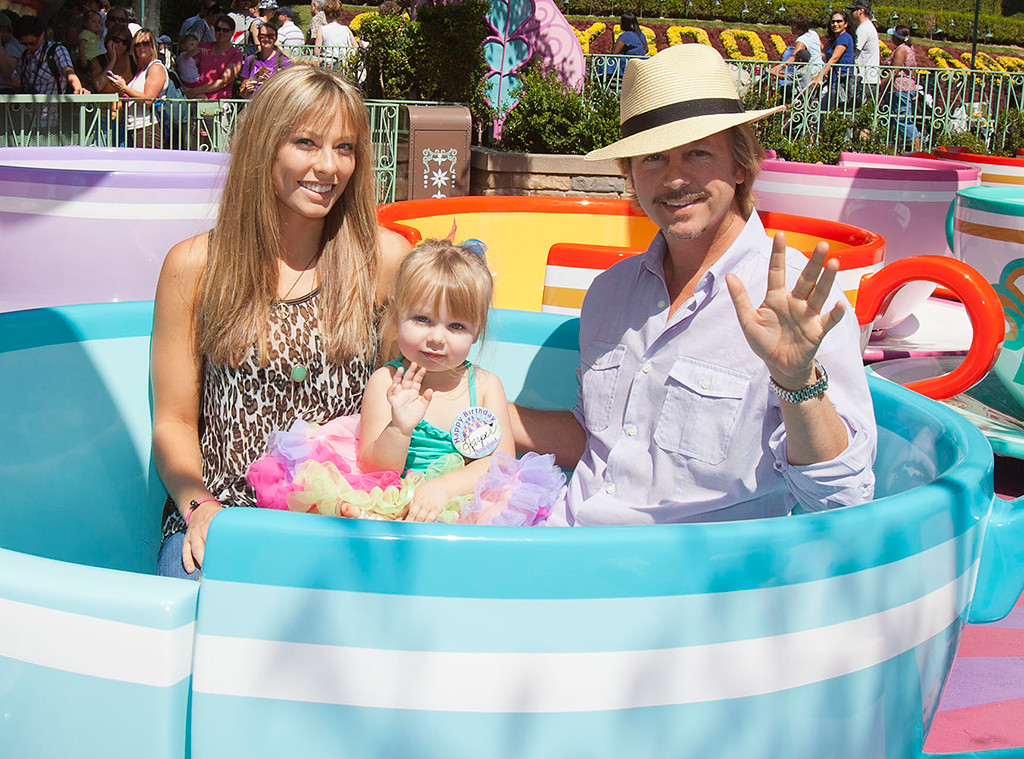 Most recently, amid all the photos of him with famous friends including Amy Schumer, Sarah Silverman, Kaley Cuoco and Adam Sandler & Co., he posted a sweet picture of Harper in her Halloween costume.
And speaking of his friends, that's for certain: David Spade has a ton of friends—and pretty much every woman he's ever sat next to has become his rumored date for the evening.After becoming a dad, he and Desperate Housewives star Nicollette Sheridan had a headline-making make-out session at her 45th birthday in 2008. (Teri Hatcher was not in attendance.)
It figures that the more recent relationship that resulted in Spade sounding actually kinda bummed about it was with a non-public figure, but his dinner date with Charlotte McKinney, who appeared in Joe Dirt 2: Beautiful Loser, proved a satisfactory distraction.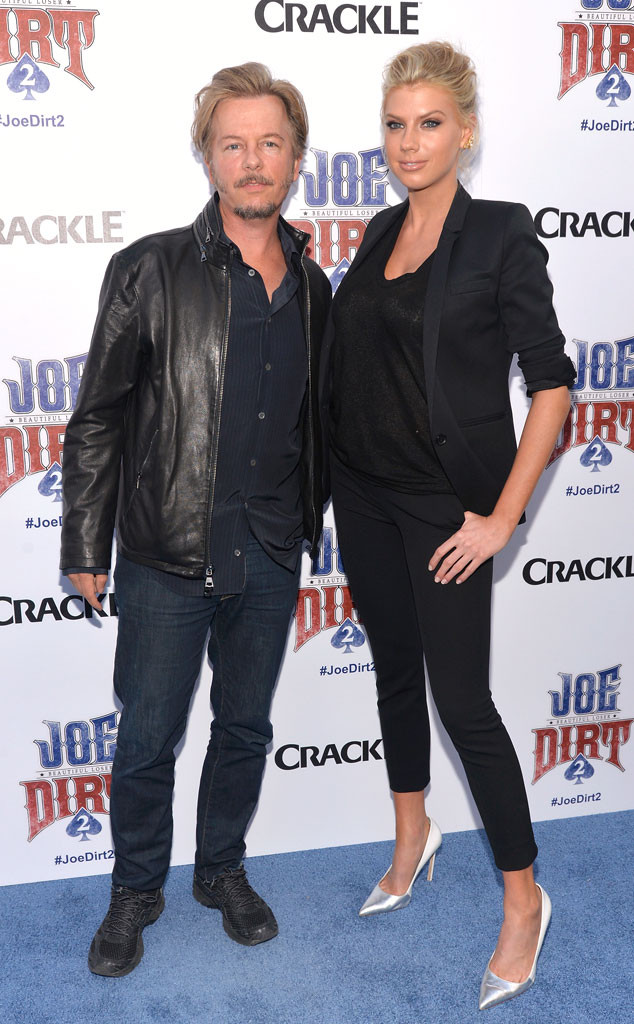 "He does get beautiful women," Brittany Daniel laughed with KTLA 5 in July 2015, when asked why it seemed Spade always had a beautiful woman on his arm. "He's a kind man and he's hilarious. So, I mean, right?" she turned to the female co-anchor, who agreed, "Women like funny guys!"
"If you make me laugh," Daniel added, "you got me."True story. Nice guys may finish last but you should never count the funny guy out.

And perhaps, after a rough 2016, Naya Rivera was more than ready to meet a man who could make her smile.